SouthGate Happenings!
See our complete church calendar at bottom of this page
SUNDAY'S MESSAGE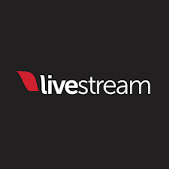 NO SERVICES AT SOUTHGATE THIS SUNDAY BUT WE'LL BE STREAMING LIVE!
Due to the Coronavirus restrictions this week's Sunday worship services have been canceled but we will be livestreaming our 10:30 service including worship on Youtube and Facebook Live. You can access this by going to our church website (sglife.org) and clicking the "Livestream" card or you can use this link:
https://sglife.org/watch-us-live-on-sundays-1030-a-m
This Sunday we will be sharing communion with our online worshipers. If you plan on joining us have something on hand that you can use for the elements (grapejuice/bread or crackers, etc).
Please join us online Sunday and invite some of your friends and family members without a church home to join us as well!
Upcoming Activities & Groups
Due to current Coronavirus restrictions we have suspended all onsite activities and groups. Check our church website at sglife .org for up to date church news and policies concerning this situation.
News & Info
OUR CHURCH LIBRARY IS GOING DIGITAL!!!
If you're a regular attender here at SouthGate, you should have received an email this week inviting you to register on our church rightnowmedia account (think of it as Netflix for Christians). This will give you access to over 20,000 discipleship videos for adults, youth and children. It's our gift to our SouthGate family and part of our commitment to helping you and your family develop and strengthen your faith.
If you didn't get your invite, you can use the button below to set up your account.
Check out the video below for more info...
SGLife Mobile App
You can turn our church website into an easy to use app on your mobile phone or device by adding it to your homescreen! Stay connected and informed on church events and take notes during Pastor's sermons on Sundays. It's also the easiest way to sign up and pay for upcoming activities, events and groups.
For more info and instructions click the button below.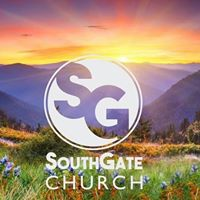 SouthGate's Facebook Page
Hey SouthGate Family - We need your help!
We've recently implemented Outreach Social, which automatically posts beautiful, inspirational graphics on our Facebook page every day (https://www.facebook.com/ SouthGateAZChurch/).
Some are Bible verses, inspirational sayings and quotes, as well as conversation starters. All we need you to do is like, comment and share them with your friends. That?s it - easy peasy!
So... here are your next steps:
Follow us on Facebook (https://www.facebook.com/ SouthGateAZChurch/)
Like and comment on our daily graphics to build our engagement
When you see posts you like, share them with your friends
Oh and one more thing, if you take pictures at church events, please post them on the church's Facebook page. This will help show people how great our church family is!
Thanks for your help!!!
SouthGate Calendar of Events
SEE YOU THIS SUNDAY AT SOUTHGATE!!!