SouthGate Happenings!
See our complete church calendar at bottom of this page
SUNDAY'S MESSAGE
Upcoming Activities & Groups
SGLife Mobile App
You can turn our church website into an easy to use app on your mobile phone or device by adding it to your homescreen! Stay connected and informed on church events and take notes during Pastor's sermons on Sundays. It's also the easiest way to sign up and pay for upcoming activities, events and groups.
For more info and instructions click the button below.
Connect Groups Are Coming!!!!
Our fall session of Connect Groups is just around the corner and sign ups are underway! Groups begin the 1st week in Sept.and the session will last 7 weeks with 2 studies to choose from.
The sooner you sign up, the easier it will be for us to have the materials you'll need ready for your 1st meeting. You don't have to wait until Sunday, just use the tab below, choose a group and sign up today!
Don't miss out on this opportunity to connect with others in our congregation and grow in Christ together!!!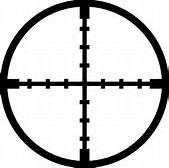 "FULL ARMOR" GUN GROUP
The Full Armor Gun Group will be meeting on Tues, 8/20 at 7 p.m. at Troy Quiillin's house. This group meets the 3rd Tues of each month to discuss anything firearms related. Anyone with an interest is welcome! For more info you can contact Troy at tquillin@gmail.com.
"before the Lord" Dance Group
The "before the Lord" dance classes' fall semester begins on Aug. 10th with registration open through Sept. 7th. Any child 3-16 yrs.old is welcome to attend.
For more information please contact Chessie Limbeck at beforethelord16@gmail.com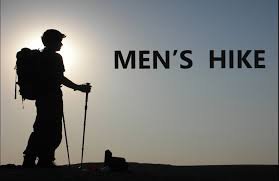 Men's Grand Canyon Hike Nov. 8th-9th
Jerry Waehner is organizing a men's hike for the Grand Canyon. We will carpool up to the canyon during the day on Friday, November 8th, and spend the day at Yavapai Lodge. On Saturday November 9th, we will do a 13.5 mile hike that includes 4.5 miles down the South Kaibab Trail, 4.5 miles across the semi-primitive Tonto Trail, and 4.5 miles back up the Bright Angel Trail. Back on top, we will have dinner at the Canyon, then likely drive home that evening.
This will be a difficult and challenging, but fun hike, with some of the greatest scenery.anywhere.
The cost is $100. which includes gas, food and lodging (except for dinner out on Sat.) Due to lodging limitations there are a limited # of guys who can participate so sign up asap. You can sign up for the hike by using the button below. If you'd like more information, you can phone Jerry at 480-710-6849.
SG Youth Group
Our SouthGate Youth Group meets on Wed. nights from 7-8:30 in our new Youth Bldg, Anyone in 6th-12th grade is welcome to attend.
Next Wed.Pastor Josh will be starting a brand new study he's titled "Better Or Bitter". This study will look at different ways we portray ourselves to others versus how people actually see us. Are people delighted or dejected to see you and what can you do to change that? If you've ever wrestled with any of that, this study is for you!
Make new friends, have some fun and learn about God... we're saving a seat for you at SG Youth!
News & Info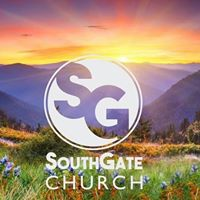 SouthGate's Facebook Page
Hey SouthGate Family - We need your help!
We've recently implemented Outreach Social, which automatically posts beautiful, inspirational graphics on our Facebook page every day (https://www.facebook.com/ SouthGateAZChurch/).
Some are Bible verses, inspirational sayings and quotes, as well as conversation starters. All we need you to do is like, comment and share them with your friends. That?s it - easy peasy!
So... here are your next steps:
Follow us on Facebook (https://www.facebook.com/ SouthGateAZChurch/)
Like and comment on our daily graphics to build our engagement
When you see posts you like, share them with your friends
Oh and one more thing, if you take pictures at church events, please post them on the church's Facebook page. This will help show people how great our church family is!
Thanks for your help!!!
SouthGate Calendar of Events
SEE YOU THIS SUNDAY AT SOUTHGATE!!!