SouthGate Happenings!
See our complete church calendar at bottom of this page
SUNDAY'S MESSAGE
Upcoming Activities & Groups
"Dignity Through Deity"
In this week's installment of the "The Gift Exchange" sermon series Pastor Andrew will be discussing how God has removed our shame and restored dignity and worth to humanity through the person of Jesus Christ.
See you Sunday!!!
CHRISTMAS CANDLELIGHT COMMUNION SERVICES
Join us here at Southgate Church on Sunday Dec. 22nd as we celebrate the birth of our Lord and Savior Jesus Christ! We will be having 2 candlelight communion services in the morning with some special Christmas music that will be sure to add flavor and meaning to your family's Christmas celebration.
Be sure to stay and enjoy some hot chocolate and Christmas cookies after the service - our Christmas gift to you!
Services will be at 8:30 & 10:30 a.m.
Invite your family & friends to join you!!!
COOKIE BASKET FUNDRAISER
The Women's Ministry is having a Cookie/Baked Goods Basket Fundraiser on Sunday, Dec. 15th. Baskets will be on sale in the church lobby following both services and all funds will go into the Women's Ministry.
We need your help:
1. We need people who would be willing to donate baked goods for the baskets (guys -you're invited to contribute). Baked goods can be dropped off at the school office from 8 a.m. to 3 p.m. om Friday, Dec. 13th or at Trini Montalvo's home by 9 a.m. on Sat., Dec. 14th.
2. We need ladies who would be willing to show up at Trini Montalvo's house on Sat., Dec. 14th at 9 a.m. to help put the baked goods in the gift baskets.
You can sign up to help by using the button below
If you have any questions you can contact Mischelle Lawson at mlawson@southgateaz.com
DAVE RAMSEY'S FINANCIAL PEACE UNIVERSITY RETURNS TO SOUTHGATE!!!
Are you tired of money stress? Then you're ready to join more than five million people whose lives have been changed by Financial Peace University (FPU)! This nine-lesson course taught by Dave Ramsey and his team of financial experts helps you work a plan to nail a budget, defeat debt, and free yourself from money worries! You'll join a small group for discussions and lessons—all rooted in biblical wisdom and common sense.
This course will meet on Saturdays from 9-10:30 a.m. at Southgate in the John & Trini Montalvo Youth Bldg. beginning January 11. The cost is $99 per family and includes your member workbook (additional workbooks $10 each) and a free year of Financial Peace Membership, with online tools created to support your journey. You can sign-up and pay by using the button below.
For more info, contact Gary Graham at 480-495-1651.
MEN'S "JOE & GO" FELLOWSHIP"
Hey Guys, start your advent off on the right foot by attending December's "Joe & Go" men's fellowship this Sat., Dec. 14th at 7:30 a.m.at Kay's Kafe (3401 S. 43rd Ave. Phx.) This month's speaker will be Josh Newman.
Should be a great time of fellowship and encouragement - hope you can join us!
PINKOWSKI GROWTH GROUP
The Pinkowski Growth Group will be meeting this Sunday, Dec. 15th from 3:30-5 p.m. at Tim & Tina Showalter's home. This group meets the 1st & 3rd Sunday of each month with an emphasis on spiritual growth and fellowship. They are currently going through a study on the Book of Phillipians all are welcome to attend.
For more info please contact Tina at 951-704-6302
FULL ARMOR GUN GROUP
The Full Armor Gun Group will be meeting on Tues, 12/17 at 7 p.m. at Troy Quiillin's house. This group meets the 3rd Tues of each month to discuss anything firearms related. Anyone with an interest is welcome!
For more info you can contact Troy at tquillin@gmail.com.
SG Youth Group
Our SouthGate Youth Group meets on Wed. nights from 7-8:30 in our new Youth Bldg. Anyone in 7th-12th grade is welcome to attend.
Next Wed. night we'll be having our youth Christmas party so invite some friends to join us for a night food, fun and lots of yuletide merriment!
Jesus is the reason for the season!!!
News & Info
SGLife Mobile App
You can turn our church website into an easy to use app on your mobile phone or device by adding it to your homescreen! Stay connected and informed on church events and take notes during Pastor's sermons on Sundays. It's also the easiest way to sign up and pay for upcoming activities, events and groups.
For more info and instructions click the button below.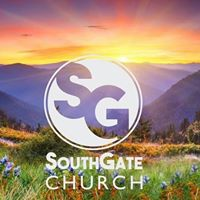 SouthGate's Facebook Page
Hey SouthGate Family - We need your help!
We've recently implemented Outreach Social, which automatically posts beautiful, inspirational graphics on our Facebook page every day (https://www.facebook.com/ SouthGateAZChurch/).
Some are Bible verses, inspirational sayings and quotes, as well as conversation starters. All we need you to do is like, comment and share them with your friends. That?s it - easy peasy!
So... here are your next steps:
Follow us on Facebook (https://www.facebook.com/ SouthGateAZChurch/)
Like and comment on our daily graphics to build our engagement
When you see posts you like, share them with your friends
Oh and one more thing, if you take pictures at church events, please post them on the church's Facebook page. This will help show people how great our church family is!
Thanks for your help!!!
SouthGate Calendar of Events
SEE YOU THIS SUNDAY AT SOUTHGATE!!!