SouthGate Happenings!
See our complete church calendar at bottom of this page
SUNDAY'S MESSAGE
Upcoming Activities & Groups
Father's Day
Join us this Sunday as we celebrate everything Dad and give away some cool prizes to some lucky... you guessed it - Dads (it is Fathers day!).
SGLife Mobile App
You can turn our church website into an easy to use app on your mobile phone or device by adding it to your homescreen! Stay connected and informed on church events and take notes during Pastor's sermons on Sundays. It's also the easiest way to sign up and pay for upcoming activities, events and groups.
For more info and instructions click the button below.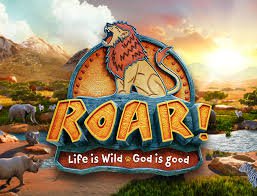 VBS 2019!!!
This year's Vacation Bible School is centered around an exciting African adventure that will teach your child that God is good and that He will be with them forever.
Any child 4-11 yrs. old is welcome to participate. We will be meeting Mon. June 17th-Thurs. June 20th from 6-8 p.m. right here at church. Activities will include worship, Bible stories, crafts & games. A light dinner will be served for the children each evening.
For more info please contact Mary Waehner at mwaehner@91pcs.com
To register your child, click the button below.
Women's Summer Bible Study
Ladies - join Mischelle Lawson as she leads a 6 week Bible study through the Book of Acts this summer. This study will take place on Wed. nights from 7-8:30 p.m. at Claire Troth's home from June 19th-July 31st (won't be meeting 6/26 due to the Women's Retreat that week).
If you are interested in taking part in this study, you can sign up by using the button below.
For more info you can contact Mischelle at mlawson@southgateaz.com
SouthGate Youth
Please pray for our youth who are at camp this week!!!
Youth Group did not meet this week due to the church parking lot being resurfaced but will resume their regular schedule next Wed. from 7-8:30 p.m. Anyone in 6th-12th grade is welcome!
News & Info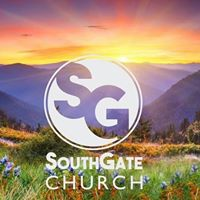 SouthGate's Facebook Page
Hey SouthGate Family - We need your help!
We've recently implemented Outreach Social, which automatically posts beautiful, inspirational graphics on our Facebook page every day (https://www.facebook.com/ SouthGateAZChurch/).
Some are Bible verses, inspirational sayings and quotes, as well as conversation starters. All we need you to do is like, comment and share them with your friends. That?s it - easy peasy!
So... here are your next steps:
Follow us on Facebook (https://www.facebook.com/ SouthGateAZChurch/)
Like and comment on our daily graphics to build our engagement
When you see posts you like, share them with your friends
Oh and one more thing, if you take pictures at church events, please post them on the church's Facebook page. This will help show people how great our church family is!
Thanks for your help!!!
SouthGate Calendar of Events
SEE YOU THIS SUNDAY AT SOUTHGATE!!!