SouthGates' Online Weekly Bulletin
See our complete church calendar at bottom of this page
SUNDAY'S MESSAGE
Join us this Sunday for our first live worship services in 2 months! Pastor Andrew will be discussing why, in spite of all of the difficulties that have engulfed humanity recently, the very best that God has for us still lies ahead of us.
If you could use a little encouragement about now, this is one message you won't want to miss!
IMPORTANT: We are in phase 1 of our return to live services so there are some restrictions that you need to be aware of - please click here for all the information you need to know.
IF YOU CAN'T BE HERE... JOIN US ONLINE THIS SUNDAY MORNING @ 10:30!
News & Upcoming Activities
WE ARE LIVE AGAIN!!!
Last Sunday we had our first live worship services in 2 months and it was awesome! It was so great to see so many of your faces up close and personal again!
We are in Phase 1 of a 2 phase plan that involves some restrictions that you need to be aware of.
Because of CDC & state guidelines, seating is limited so you will need to reserve a seat for either service. Also, only adults and children who will be in 7th grade & above are allowed to attend services for the time being - there will be no children's ministry during phase 1.
You can reserve your seats for either service and access all the other info you need to know by using the button below.
A BIG THANK YOU TO OUR SOUTHGATE HEROES!!!
We just wanted to take a moment to thank our SouthGate Heroes who worked so hard to keep us connected to one another and growing in Christ during our recent time apart.
Thanks to our Worship Team - Alyssa Cowles, Andria Cunningham, Rob Arthurs, and Eric Ranney for providing some very meaningful worship times during our Livestream services week after week - we appreciate your faithfulness!.
Thanks to our Media Team who worked so hard to make those Livestream productions possible - Ryan Cowles, Jackie Kunkel and Preston Arthurs.
Thanks to our Connect Group Leaders who braved new territory and figured out a way to allow us to continue to meet online as groups (it wasn't easy but they made it work!) - Ron & Claire Troth, Josh & Abi Newman, Troy & Jennifer Quillin, David & Christine Sprowson, Monte & Heidi Flaming-Buschman, Ryan & Alyssa Cowles, Jerry & Mary Waehner, Shara Brinkley, Pastor Andrew & Jeri Lynn, Robbie & Anna Sheehan
Thanks to our Facebook Daily Dose Contributers for giving us a daily dose of encouragement right out of the word of God - Pastor Andrew, Pastor John, Pastor Joshua, Pastor Arnie, Mischelle Lawson and Tim & Tina Showalter (SG Weekly News).
Thanks to our Children's Church Classroom Remodel Team for investing a lot of time and hard work to redesign and remodel our 6-12 yr. old Children's Church classroom during the downtime - Donny Malles, Ron Troth, Gary Graham & Mark Lawson.
Thanks to all of you for hanging in there, tuning in to the livestream on Sundays, attending your online groups and for your continued, faithful financial support through it all - you guys are AWESOME!!!
And finally, a very special thanks to Pastor Andrew for some incredibly wise and courageous leadership during a very challenging time!
Great job SouthGate!!!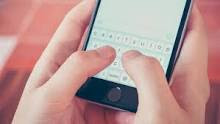 OUR "TEXT TO..." PHONE NUMBER IS CHANGING!!!
If you're used to using SouthGate's "Text To" feature to give financially, sign your kids into Children's Church on Sunday or to register for one of our groups or events the phone number you use to do that with is changing. Going forward that number will be the same as our church office phone number which is 602-243-1900. The next time you use the old number you will get a message prompting you to change the number in your contacts to the new number.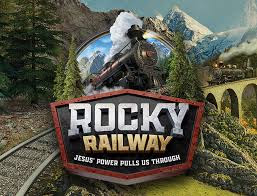 Vacation Bible School Is Coming!
(Just a little later than we thought)
Sorry for the inconvenience and confusion but due to issues related to the Coronavirus we had to move the dates for this year's Vacation Bible School. This years VBS will take place July 27th-30th from 9-11:30 a.m. If you signed up for the previously announced dates, you will need to re-register your child for the new dates,
Through this years' Rock Railway curriculum children from pre-school through 4th grade are invited to climb aboard for mountains of fun as they discover that Jesus' power will pull them through all of life's ups and downs.
You can register your child by using the "Register" button below or texting "VBS2020" to 480-524-0889. There is a limited amount of spaces available so be sure to sign your child up as soon as possible!
Tina Showalter is organizing this years' event and she could use some more help. If you're an adult or you'll be in 6th grade or up in the coming school year and you're interested in volunteering to help you can use the "Volunteer" button below to sign up.
If you have any questions you can contact Tina at tshowalter@southgateaz.com
Women's Retreat 2020
This year's Women's Retreat will take place on Sept. 18th-20th at . More details to follow...
Congrats To Pastor Joshua & Andrea On The Latest Addition To The Fitzwater Clan!
SG Daily Dose
Don't forget to check out our daily Facebook video posts by our Pastors and church leaders called the SG Daily Dose. These are short videos posted weekdays on SouthGates' Facebook page (https://www.facebook.com/SouthGateAZChurch/) to encourage and point you towards Biblical truth in all the craziness of the world we live in. We hope you'll tune in and fill up on some godly wisdom designed to help you get through your busy days. While your at it, invite some of your friends and family to tune in too!
SGLife Mobile App
You can turn our church website into an easy to use app on your mobile phone or device by adding it to your homescreen! Stay connected and informed on church events and take notes during Pastor's sermons on Sundays. It's also the easiest way to sign up and pay for upcoming activities, events and groups.
For more info and instructions click the button below.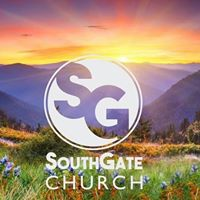 SouthGate's Facebook Page
Hey SouthGate Family - We need your help!
We've recently implemented Outreach Social, which automatically posts beautiful, inspirational graphics on our Facebook page every day (https://www.facebook.com/ SouthGateAZChurch/).
Some are Bible verses, inspirational sayings and quotes, as well as conversation starters. All we need you to do is like, comment and share them with your friends. That?s it - easy peasy!
So... here are your next steps:
Follow us on Facebook (https://www.facebook.com/ SouthGateAZChurch/)
Like and comment on our daily graphics to build our engagement
When you see posts you like, share them with your friends
Oh and one more thing, if you take pictures at church events, please post them on the church's Facebook page. This will help show people how great our church family is!
Thanks for your help!!!
SouthGate Calendar of Events
SEE YOU THIS SUNDAY AT SOUTHGATE!!!