SouthGates' Online Weekly Bulletin
See our complete church calendar at bottom of this page
SUNDAY'S MESSAGE
"WHAT'S THE TRUTH ABOUT GRACE?" (Part 5)
"Grace", "Truth", "The Law"... they're all in the Bible, but how can three things that often seem at odds with one another co-exist together - or do they??? Pastor Andrew brings some clarity to this conundrum as his current sermon series continues this Sunday
IF YOU CAN'T BE HERE... JOIN US ONLINE THIS SUNDAY MORNING @ 10:30!
News & Upcoming Activities
SOUTHGATE MEDIA VOLUNTEERS NEEDED
Our Media Ministry is looking for a couple of volunteers to create and run our Sunday morning slides one weekend a month. The program we use is super easy and you will be trained. Pastor Andrew would send you his notes and you would input them into the program on Sat. night. This takes about an hour and you can do it from the comfort of your home (in your P.J.'s). Then, on Sunday mornings, you'd be the person who'd keep those slides rolling during both services - easy-peasy! If you are interested or have any questions please talk to Mario Zeoli or Tina Showalter.
NEW WOMEN'S BIBLE STUDY
Mischelle Lawson is currently teaching a Women's Bible Study on Proverbs 31 Thurs. nights in the sanctuary. This study meets weekly at 7 p.m. and there is no cost to attend.
Women's "Fun In The Son" Pool Party
The Women's Ministry will be having a ladies pool party on Sat., June 26th at Jerry & Inez Sesma's house. There is no cost to attend this event - just use the button below to sign up. If you have any questions you can contact Tina Showalter at tshowalter@southgateaz.com.
COOKIES, CRAFTS & MORE
Save a little room for desert because this month's "Cookies, Crafts & More" Group is all about yummy goodies that you don't have to bake! Olga Guerra will be sharing her best kept secrets on how to make delicious no bake Pineapple Whips and Cheesecake. This month's meeting will be on Sat., June 19th from 10 a.m.-12 p.m. The cost is $7.00.
If you read this and you find that your pupils have dilated, your breathing is heavy and you're a little lightheaded, you might consider using the button below to sign up for this month's meeting.
VBS 2021: JULY 26TH-30TH
This year's VBS will take place July 26th - 30th from 9-11:30 a.m. This year's theme is "Treasured: Discovering You Are Priceless To God". Through exciting adventures and Christ-centered curriculum children will learn that God's greatest treasure isn't gold or silver - it's them! If you are interested in helping out this year or you'd like to sign your Kindergarten - 12 yr. old child up, please use the buttons below. You can check out the trailer for the curriculum below as well.
ALL CHURCH CAMPOUT JULY 2ND-5TH
Make your 4th of July extra special this year and join us for an all church campout at the Houston Mesa Campground in Payson. This will be a fun filled weekend with food, games, fellowship and the opportunity to get out of the city and enjoy the beauty of nature for a few days. The cost is $85.00. Tents or R.V.'s are welcome but there are no hookups. You can reserve your spot by using the button below. If you have any questions please contact Tina Showalter at tshowalter@southgateaz.com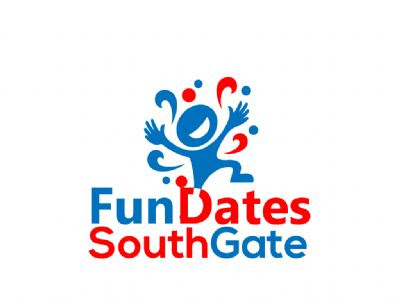 Fun Dates @ SouthGate Upcoming Events
Do you like to have fun? Do you want to meet more people from SouthGate? Then the "Fun Dates @ SouthGate" group is for you! Here's a list of their upcoming events. To sign up for one (or more), just use click on the event!
Saturday, June 19, 6:30 pm Bingo night
Tuesday, June 29, 2021 6:30 Singing Pandas Asian Restaurant
If you have any questions you can email Shara Brinkley at sharabrink@protonmail.com
Our SouthGate Youth Group meets on Wed. nights in the Youth Bldg. from 7-8:30. Any students who are in 7th - 12th grade are encouraged to come out for some great worship, a word of encouragement and a lot of fun!
Women's "Faith & Fitness" Group
SouthGate's women's "Faith & Fitness" Aerobics Group meets weekly at the following times:
Mon. 9:15 a.m.
Thurs. 4:45 p.m.
Sat. 9:15 a.m.
If you'd like to join us, please use the button below to sign up. If you have any questions you can contact Lydia Peller at lydia.peller@gmail.com
Our women's Thurs. night prayer group will be starting up again on June 10th at 6 p.m. in the sanctuary. Ladies, if you have a burden to pray for our church and wherever else the Holy Spirit leads, please join us!
A Word Of Caution
We are super happy to be back worshipping together. However, this comes with a certain amount of responsibility towards others.
There are some amongst us who are more susceptible to contracting the Covid19 Virus than others. Because of this we ask you to please use caution when greeting or interacting with others. For the time being it might be best to "ask before you hug" as a courtesy to others and their comfort. Remember... It's all about considering others before ourselves.
Thanks for your consideration on this matter!
OPEN YOUR FREE ACCOUNT TODAY!!!
During this challenging time it's more important than ever that we stay connected to God and provide Him with as many opportunities as possible to work in our lives and our families' lives as possible.
We are excited to make available to you at no cost the rightnow media library of over 10,000 Bible studies & videos for everyone—kids, youth, parents, married couples, college students, single adults, working professionals—all aimed at helping you grow in Christ. You can easily access these materials on your laptop, tablet or smart phone. We believe that RightNow Media will be a tool to serve you as you grow in Christ and live out your faith at home, at work and in your neighborhood.
To get started, take a moment to view the video below and then click the button to create your personal rightnow media account
SG Daily Dose
Don't forget to check out our daily Facebook video posts by our Pastors and church leaders called the SG Daily Dose. These are short videos posted weekdays on SouthGates' Facebook page (https://www.facebook.com/SouthGateAZChurch/) to encourage and point you towards Biblical truth in all the craziness of the world we live in. We hope you'll tune in and fill up on some godly wisdom designed to help you get through your busy days. While your at it, invite some of your friends and family to tune in too!
SGLife Mobile App
You can turn our church website into an easy to use app on your mobile phone or device by adding it to your homescreen! Stay connected and informed on church events and take notes during Pastor's sermons on Sundays. It's also the easiest way to sign up and pay for upcoming activities, events and groups.
For more info and instructions click the button below.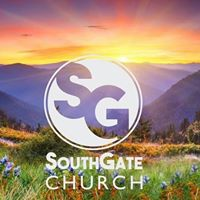 Hey SouthGate Family - We need your help!
We have implemented Outreach Social, which automatically posts beautiful, inspirational graphics on our Facebook page every day (https://www.facebook.com/ SouthGateAZChurch/).
Some are Bible verses, inspirational sayings and quotes, as well as conversation starters. All we need you to do is like, comment and share them with your friends. That's it - easy peasy!
Keep in mind that "Sharing" is the outreach mechanism for our Facebook page - when you share something from our page it goes out to all of your Facebook friends and points those people to our page - and in essence to our church. When you like our page it's basically like telling people already on our page that you like a post. Both are important to the way Facebooks' algorithm rates our page but sharing is the tool that exposes outside people to our church which is the ultimate goal.
So... here are your next steps:
Follow us on Facebook (https://www.facebook.com/ SouthGateAZChurch/)
Like and comment on our daily graphics to build our engagement.
When you see posts you like, share them with your friends.
Oh, and one more thing, if you take pictures at church events, please post them on the church's Facebook page. This will help show people how great our church family is!
Thanks for your help!!!
SouthGate Calendar of Events
SEE YOU THIS SUNDAY AT SOUTHGATE!!!