SouthGates' Online Weekly Bulletin
See our complete church calendar at bottom of this page
SUNDAY'S MESSAGE
FEARLESS FAITH IN TRYING TIMES
It's pretty easy to keep your faith when things are going well but the real test of faith comes in times of testing and trials.
This Sunday Pastor Andrew is going to tell you the secret of not just surviving when trying times come, but to courageously....even fearlessly push through those trials and all the while being a representation of Jesus Christ to those around you who are likewise suffering.
That's the kind of faith God can use to crush the enemy and advance His kingdom and that's the faith He's called you to walk in.
See you Sunday!
IF YOU CAN'T BE HERE... JOIN US ONLINE THIS SUNDAY MORNING @ 10:30!
News & Upcoming Activities
ARE YOU READY TO GET CONNECTED???
We are gearing up for our fall session of Connect Groups! It may be a little scaled back from what we usually do because of the current situation we are facing but we wanted to give everyone who would like to the opportunity to connect and share life together in a small group exactly the way we are encouraged to in Scripture. (See: Heb. 10:24-25, Matt. 18:20, Acts 2:42-47, Acts 5:42, Eph. 4:15-16...)
This session will be 6- 8 weeks long beginning the 2nd week in Sept. We will be announcing groups, meeting days and curriculum in next weeks newsletter and sign-ups will begin on Sun., Aug. 16th.
Hope you can join us as we grow in Christ together through rich fellowship and the study of God's Word!
OUR CHILDRENS' MINISTRY IS UP AND RUNNING!!!
We are excited that our children's classes are meeting again on Sunday mornings. Our 6-12 class is meeting in the multi-purpose room in the HAC building temporarily until the renovations on their regular classroom are finished.
With everything that's going on in the world today it's important to us that you understand that your children are safe and in good hands on Sunday mornings. All of our Childrens' Church volunteers are background checked, we have a very thorough system to check your children in and out of their classrooms and all of our classrooms are cleaned and sanitized every week.
If you have any questions about our Children's Ministry you can call the church office or speak to Tina Showalter.
SOUTHGATE YOUTH
Our SouthGate Youth Group meets on Wed. nights in the Youth Bldg. from 7-8:30.
Any students who will be in 7th - 12th grade in the upcoming school year are encouraged to come out for some great worship, a word of encouragement and a lot of fun!
WED. NIGHT MEN'S BIBLE STUDY!
Our weekly Men's Bible study is meeting again on Wed. nights from 7-8:30 in the sanctuary. The guys have just finished a 10 week study (that turned into a 19 week study thanks to the Coronavirus) so this would be an excellent time to jump in and join us for a great time of fellowship and growing in Christ together!
Women's Retreat 2020
It's time for our 2020 SouthGate Women's Retreat September 18th, 19th, & 20th, at the Spirit of the Desert Retreat Center in beautiful Carefree Arizona. The cost is $160.00 for a 3-day stay in a resort-style setting. The cost includes lodging and all meals except dinner on Friday night, a retreat t-shirt, and tote bag. This year's message is "Come and Get It"!!! The Women at the well. We have so many amazing things planned for this extra special weekend. This year Mischelle Lawson will be sharing a special message from John 4:28 and how one encounter with Jesus at the well changed the lives of so many. Our guest speaker will be Sheridan Hailes Sheridan is the Program Coordinator for Beyond Fear To Freedom- BFF. We will also have several small group sessions, and on Saturday we will have breakout sessions on various topics given by not only Sheridan, but also Karma who spoke at last year's retreat, and SouthGate's own Claire Troth.
There really is something for everyone. There will be plenty of time to hang out by the pool, go shopping in town or hike. We have so many fun things planned.
We want you to know we are taking every precaution, and have shared our concerns with the retreat center about keeping everyone safe and healthy. We as a ministry will be providing hand sanitizer, and masks for those who would feel more comfortable wearing one (not mandatory). The facility has had all the rooms, Chapel, and Cafeteria professionally sanitized for guest protection, they also will be providing hand sanitizer and social distancing signs for your peace of mind.
We invite all of our SouthGate women to come and get filled up in the Lord!! We are all in desperate need of an outpouring of the Holy Spirit, and this is our opportunity!! We will have women of all ages, so invite a friend, mothers bring your adult daughters, or your sisters, and "COME AND GET IT!!!! It's gonna be a lot of fun!!!
Use the button below to register if you haven't already!
SGLIFE KIOSKS
Get information, fill out guest/contact/prayer request cards, give online and sign up for church groups and events all through the convenience and ease of our brand new SG Life Kiosks. Take a minute and check them out in the sanctuary lobby this Sunday!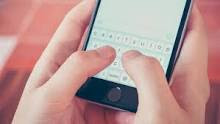 OUR "TEXT TO..." PHONE NUMBER HAS CHANGED!!!
If you're used to using SouthGate's "Text To" feature to give financially, sign your kids into Children's Church on Sunday or to register for one of our groups or events the phone number you use to do that with is changing. Going forward that number will be the same as our church office phone number which is 602-243-1900. The next time you use the old number you will get a message prompting you to change the number in your contacts to the new number.
SG Daily Dose
Don't forget to check out our daily Facebook video posts by our Pastors and church leaders called the SG Daily Dose. These are short videos posted weekdays on SouthGates' Facebook page (https://www.facebook.com/SouthGateAZChurch/) to encourage and point you towards Biblical truth in all the craziness of the world we live in. We hope you'll tune in and fill up on some godly wisdom designed to help you get through your busy days. While your at it, invite some of your friends and family to tune in too!
SGLife Mobile App
You can turn our church website into an easy to use app on your mobile phone or device by adding it to your homescreen! Stay connected and informed on church events and take notes during Pastor's sermons on Sundays. It's also the easiest way to sign up and pay for upcoming activities, events and groups.
For more info and instructions click the button below.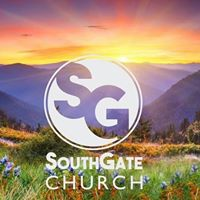 Hey SouthGate Family - We need your help!
We have implemented Outreach Social, which automatically posts beautiful, inspirational graphics on our Facebook page every day (https://www.facebook.com/ SouthGateAZChurch/).
Some are Bible verses, inspirational sayings and quotes, as well as conversation starters. All we need you to do is like, comment and share them with your friends. That's it - easy peasy!
Keep in mind that "Sharing" is the outreach mechanism for our Facebook page - when you share something from our page it goes out to all of your Facebook friends and points those people to our page - and in essence to our church. When you like our page it's basically like telling people already on our page that you like a post. Both are important to the way Facebooks' algorithm rates our page but sharing is the tool that exposes outside people to our church which is the ultimate goal.
So... here are your next steps:
Follow us on Facebook (https://www.facebook.com/ SouthGateAZChurch/)
Like and comment on our daily graphics to build our engagement.
When you see posts you like, share them with your friends.
Oh, and one more thing, if you take pictures at church events, please post them on the church's Facebook page. This will help show people how great our church family is!
Thanks for your help!!!
SouthGate Calendar of Events
SEE YOU THIS SUNDAY AT SOUTHGATE!!!